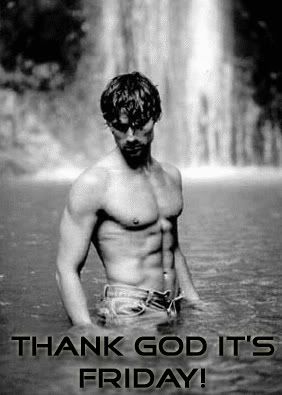 I don't know about you guys but I'm going there!!!





This week truly has been busy. I have so many drafts I want to post. So much crap going through my head and No where to go with it!! I'm like "O I want to write this and that." All it does is stay in my cluttered mind!!! This summer has seemed to just been a rough one. With work and kids and everything I'm just ready to SCREAM!!
Yup that's me!!!
Anyway I just wanted to let everyone know I was doing ok. Blogger is being weird and some post were coming up on my blog roll and some weren't. Yesterday I spent some time trying to go through and reply to post. If I missed you I'm sorry I will do more catching up this weekend. If you need me e-mail me.
I do care about each and every one of you. We all must be such a close community because it seems this summer has really been a rough one for us all but hang in there.

Thought this was perfect!!!
This weekend is full of fun and excitement for us woohoo!!! lol. A birthday part Saturday and Sunday. O well I love my nieces and nephews and so fun to see them!!
Hope today is a great day for everyone and